Total, trustworthy, satisfied. Therefore Derks
These core values are the support base of the organization and must be supported by every department. Total implies for all the services that Derks Vans offers as an organization. Trustworthy relates to the basis of a long-term relationship. And a satisfied customer gets at least what he expects.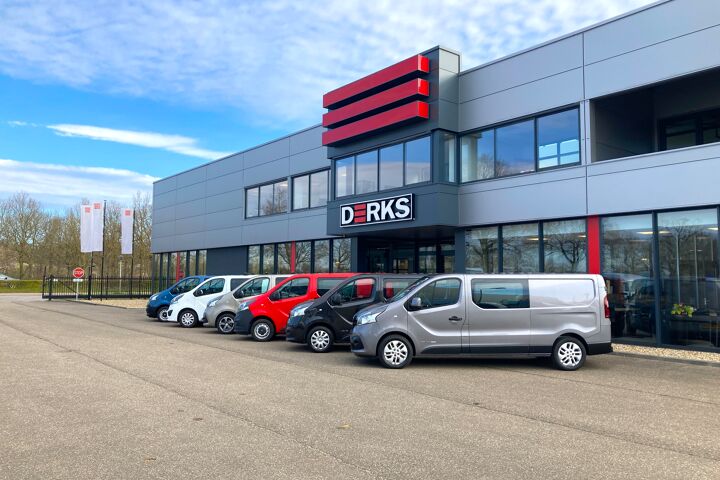 Mission Derks Commercial Vehicles
Optimally serving business end users in mobility solutions by being a total partner in commercial vehicle mobility.
Vision Derks Commercial Vehicles
We are a total partner in commercial vehicle mobility for business end users by unburdening the total mobility need through the Derks Vans Concept.
Derks Commercial Vehicles
Concept
At Derks Vans we help business end users with all questions about their commercial vehicle or commercial vehicle fleet. Through 5 steps we help customers to fulfill their business mobility needs.
Commercial vehicle
Options, accessories, interior and conversion
Buying, financing or leasing
Insurance
Maintenance