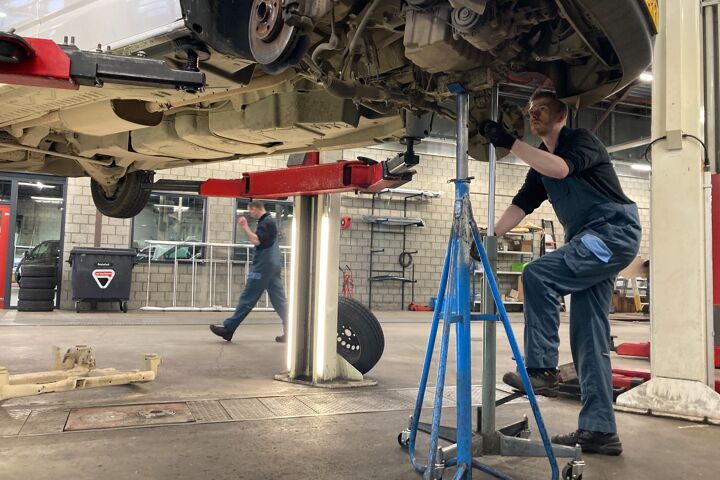 Commercial vehicle
maintenance
At Derks Commercial Vehicle you will find everything under one roof. Because we have placed the complete service at one address, we can offer you a fast handling for maintenance and repairs. This saves you time, money and hassle!
About
Commercial Vehicle Maintenance
In our Maintenance Workshop, a complete team of car specialists is ready to provide you with tailor-made service every day. We always use the latest techniques and excellent quality materials so that we can offer you an optimal guarantee and you can get back on the road satisfied!
When you bring your vehicle to us for maintenance, we will inform you of its status and advise you on possible actions to be taken. In addition, we help you to keep costs under control. We do this, among other things, by checking parts before we proceed to replace them. In case of doubt, we will consult with you first, before we proceed.
If necessary, we will also assist you in the event of a breakdown. For this we offer national coverage through Bosch Car Service. As a Bosch Car Service company, we can speak of skilled people who are always up to date with the latest techniques. We have and keep an overview.
Always on the go. Therefore Derks
Maintenance-form
Let us know how we can help you!