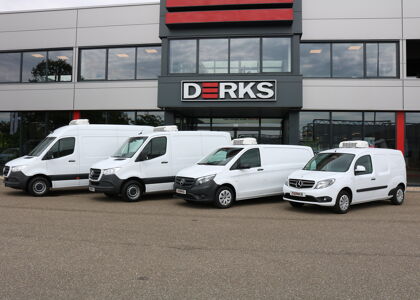 Refrigerated and freezer vehicles
With us you will find a wide range of cooling vans, freezer vans and multitemps. All makes and models, new and second-hand. Our stock is deliberately composed in such a way that we can always offer you the right refrigerated vehicle. If we do not have the desired refrigerated vehicle in stock, we can convert vans in-house into a refrigerated van. In addition, we have more than 30 years of experience in maintenance, repair and service of cooling engines. Let us know what we can do for you!
New

in our stock

View the most recently added company cars to our stock here
Our advisors
We are ready to get started with your questions!
Need help?
Do you experience difficulties finding a company car that meets your criteria? Derks Commercial Vehicles has the right knowledge to help you. Let us make you a suitable offer.