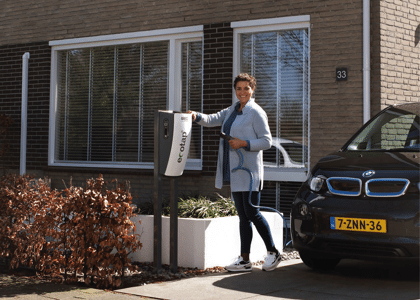 Electric
commercial vehicles
The Automotive is in full swing and there is a growing need for sustainable and environmentally friendly solutions. That is why we supply several types of high-quality electric commercial vehicles and electric cargo bikes. To help you make the switch to electric transport, we can offer numerous solutions together with our partners.
Partners in Charging Solutions
To help you get a charging station, we work with partners we select. They have extensive experience in implementing tailor-made charging solutions. They have knowledge with small and large business companies and have charging solutions for your home, business or on the road. Just where you want.
Should you want to drive electric, we will make this happen for you together with our partners.
New

in our stock

View electric commercial vehicles and cargo bikes from our stock here
Callback request
charging stations
Leave your details and we will contact you soon.