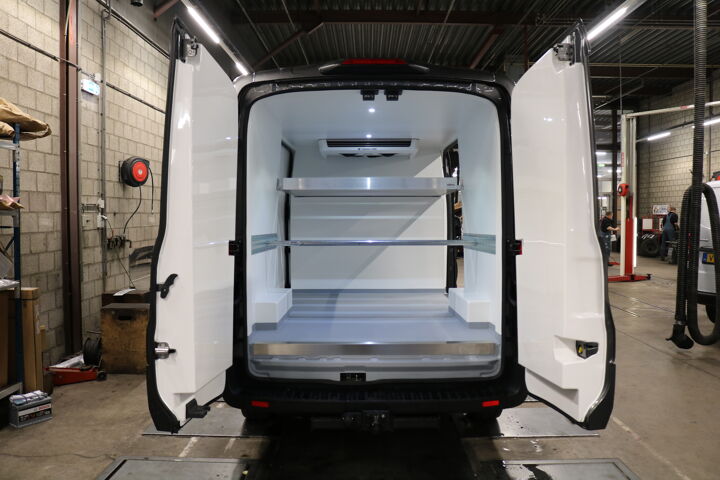 Cooling systems
Do you transport meat, fish, medicines, soil samples, flowers or other compulsorily cooled products from temperatures between -20°C to +20°C? We offer you the refrigerated vehicle that best suits your business activities. Let us know your specific wishes. We adapt an existing refrigerated van, if desired, convert a (young) used van or we deliver a completely new refrigerated vehicle entirely to your wishes.
Different brands of
cooling systems
We have knowledge of and expertise in working with different brands of cooling systems for commercial vehicles up to 3500 kg like Thermo King, Carrier Transicold and Zanotti. In order to advise you properly, we are curious about the need you have as an entrepreneur. We would like to hear your wishes on desired indoor temperature; whether you transport fragile products; how many dooropenings you perform per hour and whether you want day and night cooling. Depending on all these factors, we can help you find the right cooling system.
Van equipped with a
cooling installation
If you have seen a beautiful commercial vehicle and would like to buy it as a refrigerated van, ask about the possibilities for converting a van into a cooling van. Derks Modifications has the right knowledge and experience to provide every van with a cooling installation and offers you an excellent warranty on repair and maintenance. Contact us for more information!
Special construction form