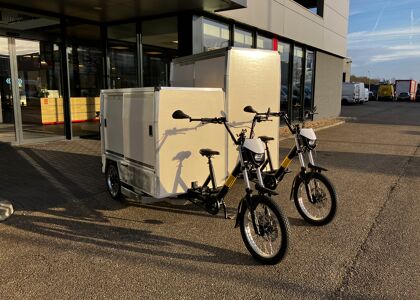 Company Bikes
With us you will find various company bikes of the brand Fulpra. With this we provide the transport solution for the city center, in other words: with this we meet the need for 'Last Mile Mobility'. The Fulpra Commercial Bike combines the loading volume of a van with the conveniences and smooth handling of the most powerful cargo bike of its kind. Fully inspected for safety and quality. This way you no longer need to cross the city with a van, but you can easily take the same load with you. With this company bike you can easily, cleanly and quickly get to every front door.
New

in our stock

View the most recently added company cars to our stock here
Our advisors
We are ready to get started with your questions!
Need help?
Do you experience difficulties finding a company car that meets your criteria? Derks Commercial Vehicles has the right knowledge to help you. Let us make you a suitable offer.