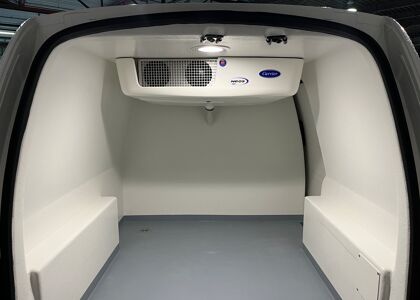 Carrier Transicold offers various cooling systems, which we can apply, for instance Citimax, Neos, Pulsor, Vatna, Viento, Xarios and Zephyr.
We have extensive experience in converting vans into refrigerated vehicles. Depending on your wishes, we can determine in good consultation which cooling system suits you best.
To be able to configure your refrigerated truck, you first need to choose the make and model of company car which you like to drive and the amount of cargo volume you need. Also the insulation value you require: cooling; freezing or multitemp.